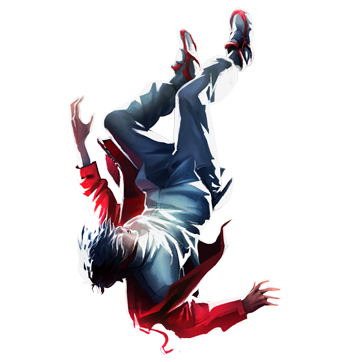 Unsight is a humble 3D platformer puzzle game with a dark and Dystopian twist. An experience you'll never forget awaits you as you guide and shape a young woman named Eve in her fight against Terra the Machine, the custodian of humanity in this grim future.
Featuring a thoughtful story, more than 40 puzzles with many different many unique outcomes, Unsight brings hours of memorable experience to the player. With every puzzle solved in a certain manner, you weaken the Machine and get one step closer to true freedom.
Solve puzzles as the hourglass falls against you, rushing against a race of time, executing your strategies to blind the brainwashed masses and escape the social prisons. Discover the threats of a cage of order, as you think and struggle your way through obstacles and frustrations.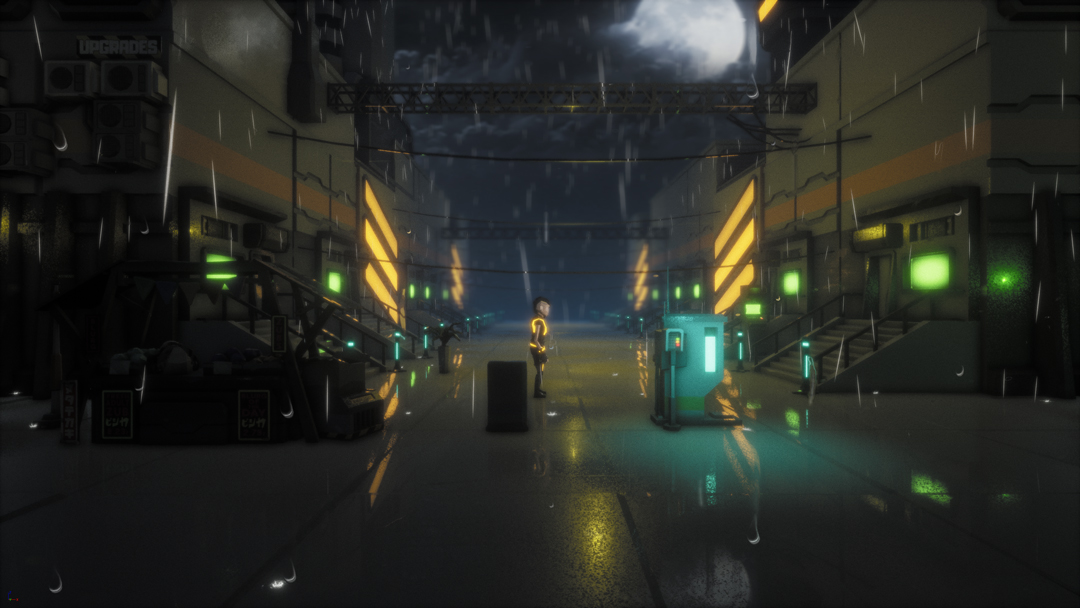 In a world torn apart by technological progress, in a future where humanity is shackled to a predefined destiny, Unsight tells the story of a girl named Eve who wants to fight the flow and forge her own path.
In order to contain the ambitions of humanity, man built a guardian of order. The Machine, Terra, sees and controls everything. She turns the wheels of order and makes sure everything is exactly where it's mathematically meant to be.
In a modern society, where people are beguiled by screens and mass media, the perfect bedrock is set for the ultimate enslavement of man to his own devices. As society turns homogenous, devoid of character and thought, everyone simply parroting whatever the Machine wants them to do and say, a simple girl steps up and decides to free herself from societal tyranny.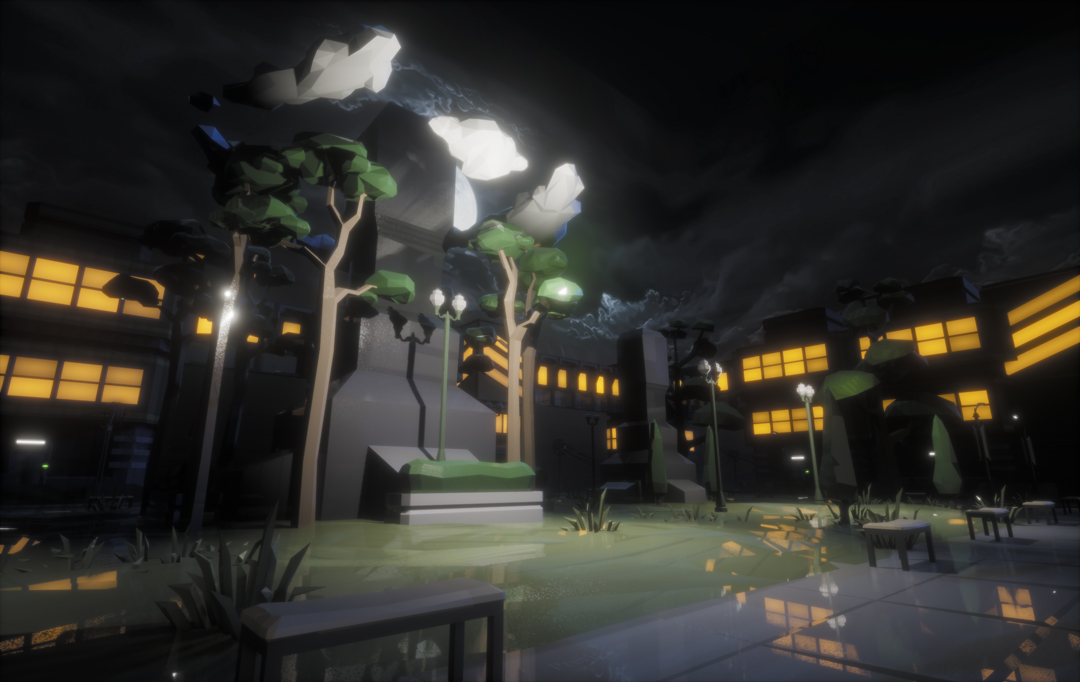 People one by one, turn to eyeballs rendering judgement and authority, exerting their will upon others and destroying any bit of character left within others. A sea of grey, where no one has colors of themselves, obeying the conformity of tyrants and influencers alike. These are known as the "Lost", their heads taking the shape of judgemental and conforming eyeballs, unrelenting to enforce their worldview on others, robbing them of dreams and liberty.
Eve is a unique character for a unique game. She's neither a hero nor a villain, she has no superpowers or exceptional qualities except for her will to live. Her power to change her perception and reflect upon life allows her to break through hordes of brainwashed brow beaters unhindered.
At her will, she takes four different shapes. Four different masks to view reality, four timelines, four stages of life. Each mask has different ways of interacting with the game's puzzles, each with their unique properties and abilities. Eve must switch between these masks constantly and strategically to pass the game's barriers, and with each shape will she collect the satisfaction necessary to advance through the game.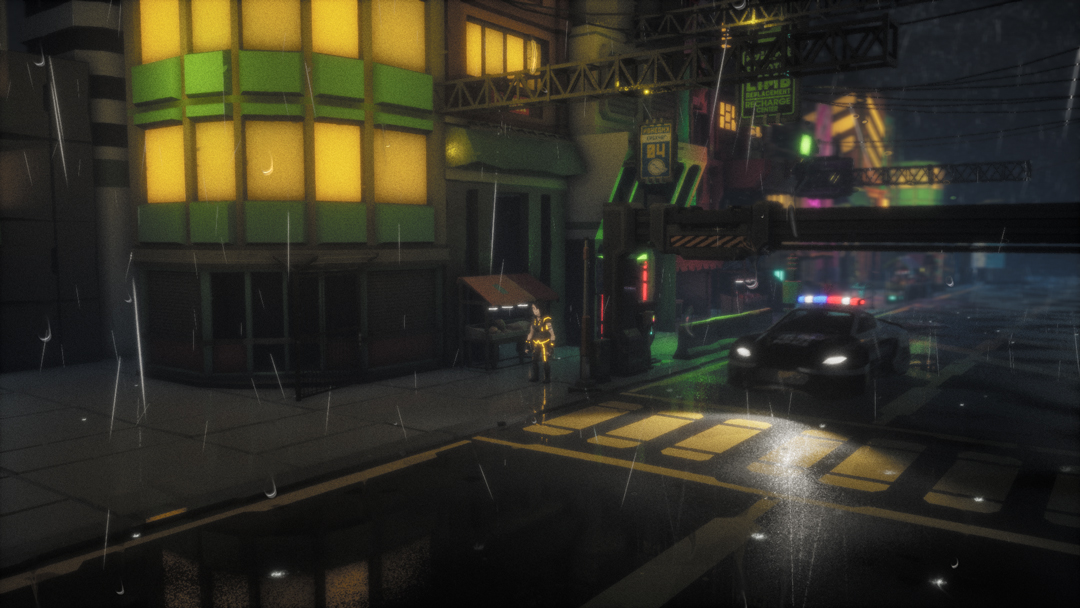 Aside from mechanical differences, each mask represents a window of her life, from a bright childhood to a dystopian future. In each lens however, there are those who wish to keep her where she is, dormant, passive. And through the grace of every perspective, she will pass through the barriers created by the Lost.
In each stage of her life, the Lost take different shapes to themselves, but all seek to block her path to freedom.
These were once her family and friends, her colleagues, classmates and employers, who have now become but instruments of conformity, footsoldiers of Terra in the great war for humanity's soul.
Unsight is developed with a doctrine of atmosphere and thought in mind. Fun is only one aspect of games, same with any media. With it's core, we tried to deliver a message. A message of freedom, of carving your own path from the sea of brainwashed masses, a message of going against the current, against the boundaries and mindless existence of society.
Define yourself. Pick up the fight against a doomed world in Unsight, coming to PC and Consoles in 2021.
Journalists and members of the press interested in further information about any of our games, assets, REVIEW CODES or securing developer interviews are welcome to contact us by sending an email to info@unsightgame.com. 
Members of the press are likewise encouraged to visit the following Hotlinks for the most recent updates.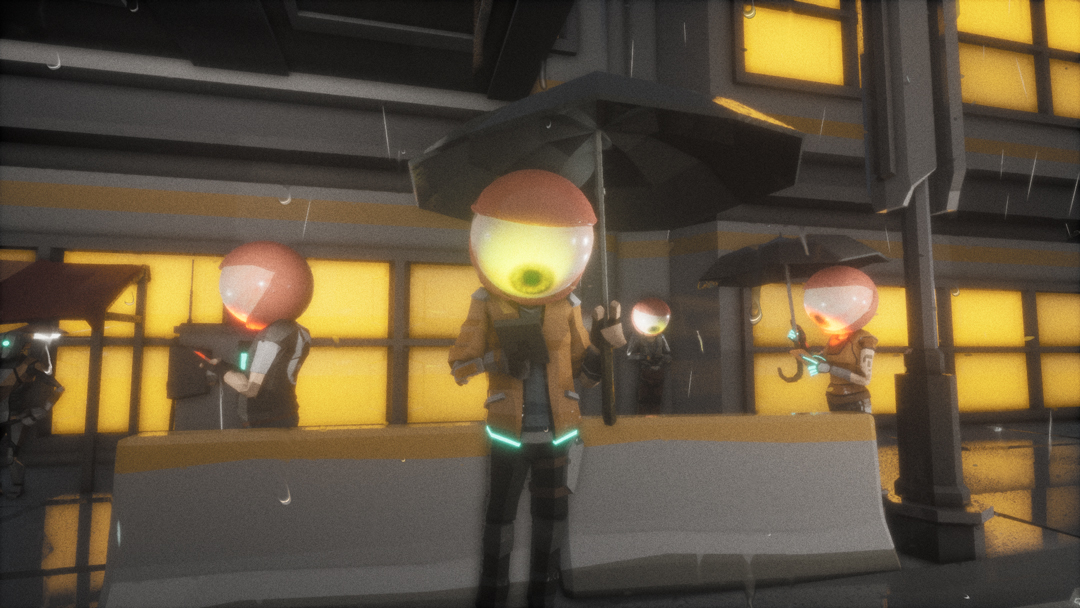 Don't hesitate to get in touch with us. We would love to talk about games! Working with passionate teams, we bring a much needed touch of creativity and innovation to the industry. Our doors are always open to those who are interested in games.
Address: panska 96 M83 00-837 Warsaw, Poland
© Copyright 2020 | Unsight Game | All Rights Reserved |